Rhino Linings of Warwick
Rhino Linings of Warwick, Warwick, RI
Protect Your Truck with a Spray-On bed liner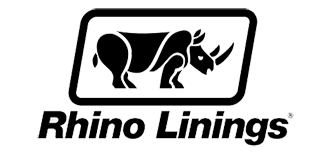 At Affordable Auto Body, we use Rhino Linings products because they are the pioneer of the sprayed-on truck bed liner industry. Rhino Linings Corporation boasts more than 25 years of experience protecting millions of consumer pick up trucks.

Spray-on truck bed liners are a polyurethane base that is, as the name implies, sprayed onto the truck's bed.

Spraying a truck bed serves two major purposes: First, it prevents many types of damage to the truck bed. Second, the spray on polyurethane creates an anti-slip surface, useful when loading or unloading your truck. Rhino Linings provides the highest level of corrosion, impact and abrasion resistance for your truck bed.

You have likely seen many pickup trucks with damaged truck beds. Over time, the constant loading and unloading has a tendency to create scratches, dents, and dings. Not only is this an eyesore, but it can lead to further damage.

By applying a coat of spray on polyurethane to the truck bed, you can prevent this type of damage. The bed liner provides a barrier between the vehicle's body and items you place into it, making it almost impossible to damage the truck.

Though the spray-on truck bed liner is the most popular, we also specialize in spray on protection for Jeeps, construction vehicles and fleet vehicles.
Why you need a spray-on truck bed liner:

Aside from the obvious ability to protect the truck's bed from damage, a spray-on polyurethane truck bed liner can also protect items placed into the bed of the pickup truck. Because of the material used for the liner, it is able to absorb much more vibration than just the steel body alone. You can count on Rhino Linings products to protect your investments.
Testimonials
Andrew M.
My car looks like it did, inside and out, when I bought it off the showroom floor four years ago. Highly recommend this place.
view all reviews